Welcome to the Academy for Dance.

Exclusive high level training from experts in the industry.
If you want to be the best you have to learn from the best. Academy for Dance provides a platform where dancers worldwide can have access to the most qualified and sought out teachers in dance today. These training sessions are not available anywhere else and are exclusive to Academy for Dance. Coaches are hand selected and are now accessible to anyone, anywhere. Supplementing your training has never been easier.
Meet the Experts!
Stacey Nemour - Flexibility Master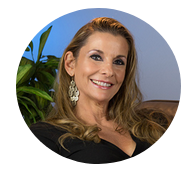 Robbie Downey - Ballet Dancer 14+ Years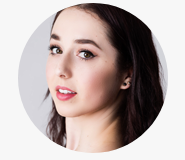 The courses are similar to the education and training you would get in a private lesson. Rather than just following along as you would in a class at your school you will find that the training is more specific. Maybe you have had the same correction 100 times but don't really understand what it means? Maybe you practice everyday but cannot seem to get the results you really want. Listen as the teachers break it down in their own style in their own words. You may find from course to course the same correction will be addressed or explained differently. This can only be a benefit to each dance student as one way may make more sense to you and seem to stick with you better.
Many students simply cannot afford repetitive private lessons or to fly to intensives. Just for summer one can easily spend thousands of dollars between, tuition, travel and housing. We are bringing the intensive to you. Not only that we are bringing a variety of teachers to you. Teachers you may never have had the opportunity to train with... all at a fraction of the cost of private training. Material is concentrated and condensed so you can get the most out of each course without having to spend weeks with the same teacher.
Get an edge on your classmates and return to class more prepared and knowledgable than ever. Stop wasting time repeating the same steps incorrectly. Take this opportunity to study independently with the guidance of expert teachers.
In the works:
-Ballet
-Tap
-Contemporary
-Critiques and break downs for specific variations
-Teacher feedback opportunities (Technique and variations)
-San Diego, CA workshops
-Course bundle discounts
-Scholarships
Barbara Seibert - Former York City Ballet (Coming Soon)